Sucuri and Wordfence are two of the most popular WordPress security plugins on the market. They'll both protect your site from malware, brute force attacks, and other malicious intrusions.
Yet, these two products are different in a few key ways, mostly in terms of how they protect your site.
In this article, we'll break down those differences to help you find the best plugin for your needs.
Here's our full Sucuri vs. Wordfence comparison:
---
Note: Both of these plugins have tiered pricing models with a free version and a premium version. In this article, we're talking about the premium versions of each product with all possible features. For more info about pricing, click here to jump down to the pricing section.
What Is Wordfence Security and How Does It Work?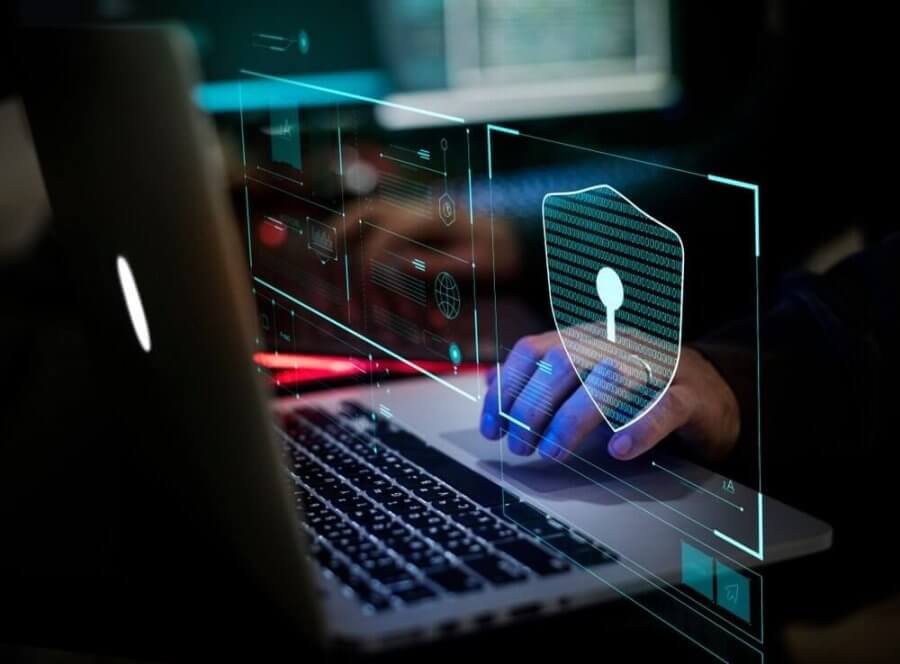 Wordfence is a security plugin that protects your WordPress website using a server-side web application firewall (WAF).
The Wordfence firewall scans all of the traffic coming in from outside your network. If it recognizes security threats or visitors with a negative IP reputation, it filters them out of your site.
Once Wordfence blocks an IP address, it's added to a blacklist and is unable to return to your site.
Want help building a safe, secure WordPress website for your business? Let's 
schedule a call
 to figure out if our web development team can meet your needs.
Key Features
Wordfence credits its secure functionality to the company's proprietary Threat Defense Feed. This feature filters malicious traffic by keeping an up-to-date list of suspicious IP addresses, malware signatures, and firewall rules.
In the company's words,
"[The Threat Defense Feed] give[s] us unmatched access to information about how hackers compromise sites, where attacks originate from, and the malicious code they leave behind."
In addition to its endpoint firewall, Wordfence also offers the following features:
Security Scanner
Wordfence's scanner inspects all files, themes, plugins, posts, and comments for safety. This feature ensures that your site's security is never compromised by malware, spam, code injections, or malicious redirects.
File Repair
In case of a hack, Wordfence identifies and helps to repair the points of intrusion. This makes it easy to get a new, refreshed version of your site back up so you don't lose out on traffic.
Brute Force Protection
This plugin also offers several login security features, such as limited login attempts and two-factor authentication. These features prevent hackers from using brute force attacks to enter your site.
Related: The Definitive Guide to Website Development
---
The Pros and Cons of Wordfence
Wordfence is widely regarded as one of the best WordPress security plugins out there. Installed on more than three million WP sites, it's also one of the most popular WordPress plugins overall.
But, like any plugin, it has good aspects and bad ones.
Pros
Here are a few things that stand out about Wordfence:
Personalized Security
Customizable Options
No Risk of Cloud Leaks
Personalized Security
In order to be able to identify suspicious activity, the plugin needs to be able to recognize what normal activity on your site looks like. It stays in Learning Mode for one week after installation to figure out what types of traffic you get on a regular basis.
Customizable Options
Wordfence allows you to block any IP addresses, hostnames, and referrers you feel necessary. You can also schedule site scans to occur as frequently or as infrequently as you like.
No Risk of Cloud Leaks
All Wordfence data is stored on your own servers. Therefore, you don't have to worry about it being leaked by a cloud storage service.
Cons
Here are a few places where Wordfence falls a bit short:
Affects Site Loading Speed
No DDoS Protection
Extra Fees for Malware Removal
Affects Site Loading Speed
Wordfence lives on your servers, along with your files. So, whenever a visitor loads your site, they'll also be loading Wordfence in the background. This can slow down your website, which can drive visitors away.
No DDoS Protection
DDoS attacks can shut your site down by overloading it with traffic. Because Wordfence's firewall filters traffic after it's already on your site, it offers no protection against these types of attacks.
Extra Fees for Malware Removal
Although the malware scanning feature is free, it does not remove malicious software. You'll have to pay a site cleanup fee of $179 to get rid of it, even if you have the premium version of Wordfence.

---
What Is Sucuri and How Does It Work?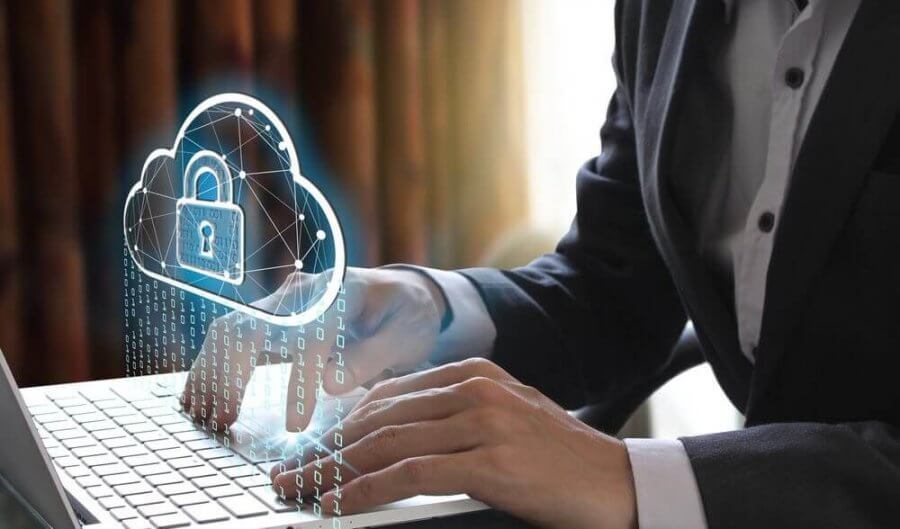 Whereas Wordfence uses a local firewall to protect your WordPress site, Sucuri is a cloud-based security solution. In other words, it monitors for suspicious activity from outside of your network.
And, where Wordfence filters out suspicious visitors after they've already entered your website, Sucuri filters them out before they even get in.
Like its competitor, Sucuri aims to protect your site by watching out for signs of hacks, detecting malware, and blacklisting suspicious IP addresses.
Key Features
Much like Wordfence, Sucuri includes a malware scanner tool. It also scans for signs of phishing, brute force attack attempts, and SEO spam injections (which can lead to a Google penalty).
Here are a few more features this plugin offers:
Integrity Monitoring
All WordPress sites come with a set of "core" files, which are the files that enable WP to operate. Sucuri looks for alterations to the WordPress core files, which is a common sign of intrusion.
Security Hardening
WordPress themes and plugins often create openings in your site for hackers to enter through. Sucuri identifies these openings and notifies you when to update your themes and plugins for maximum security.
Real-Time Notifications
As soon as the plugin identifies a potential risk or intruder, you'll receive an email alert. This enables you to take action immediately and limit the amount of damage done.

---
The Pros and Cons of Sucuri
Sucuri is a very popular website security plugin. It's used by roughly 200,000 people worldwide.
But, as we saw with Wordfence, there are pros and cons to this plugin.
Pros
Here are some great things about Sucuri:
Easy to Use
Doesn't Affect Loading Speed
Offers DDoS Protection
Easy to Use
Sucuri has a very intuitive user interface. Although you'll need some know-how to use either of these plugins, Sucuri is much easier to use than Wordfence.
Note: When setting up your firewall, you'll need to add your API key. Learn how to do that here.
Doesn't Affect Loading Speed
As a cloud-based solution, Sucuri monitors your website remotely. Because it's not located on your servers, its scanning feature won't slow down the performance of your site.
In fact, users often cite this as one of their favorite things about Sucuri. As Syed Balkhi, founder of the authoritative blog WPBeginner, writes:
"Security is a big thing and is the primary reason we use Sucuri, but the added benefit is the speed aspect — because everything goes through the WAF and it's that much faster."
A slow-loading site can cost you traffic and customers. If your site isn't performing up to speed, it might be time for a 
website update
.
DDoS Protection
A Distributed Denial-of-Service (DDoS) Attack can shut down your website by overloading it with traffic. Wordfence can't protect against these attacks because the plugin filters out traffic after it's already on the site.
Sucuri, however, monitors your site remotely and blocks malicious traffic from entering. For this reason, even some Wordfence customers double up on security and use Sucuri simply for DDoS protection.
Cons
Here are some areas where Sucuri could improve:
Risk of Cloud Leaks
Premium Price for Malware Removal
Email-Only Tech Support
Risk of Cloud Leaks
When you store your data on cloud servers, you relinquish a certain amount of control. If Sucuri's servers are breached, your information will be available to anyone with bad intentions.
Premium Price for Malware Removal
Like Wordfence, Sucuri only offers malware removal services at a price. You'll have to pay $199.99 every year if you want Sucuri to clean your site up for you. This applies to users of the free version, as well as premium subscribers.
At the same time, however, this fee includes unlimited cleanups. This is a better cost-benefit than Wordfence, which charges $179 per cleanup.
Email-Only Tech Support
When you're experiencing technical issues with a piece of software, sometimes you just want to get a live human being on the phone. Unfortunately, Sucuri only offers email support right now, which can be frustrating to deal with.

---
Wordfence vs. Sucuri Pricing Comparison
Wordfence and Sucuri both have freemium business models. In other words, you can use the most basic versions of these plugins without paying a dime. But, if you want to unlock all of the features that they have to offer, you'll have to pay a fee.
Here's how the pricing structure breaks down for Wordfence and Sucuri:
Wordfence Pricing [Free vs. Premium]
The free version of Wordfence includes access to the Web Application Firewall (WAF), which is the main tool for monitoring and filtering traffic.
The premium version, however, brings more features to the table. These features include:
Real-Time Protection Updates
The plugin updates known malware signatures and firewall rules as they're discovered. This ensures that your site is always as protected as possible.
Comprehensive IP Blacklist
The free version of Wordfence only blocks IP addresses that have participated in brute force login attacks. Only premium accounts get protection from IP addresses that have engaged in other types of attacks.
Premium Customer Support
Upgraded users gain access to Wordfence's premium technical support staff. But, even premium users can only chat with support via email.
A Wordfence premium account for one website costs $99 per year. Discounts are available for users with multiple websites.
Sucuri Pricing [Free vs. Premium]
Sucuri's free plugin will monitor the integrity of your files, scan for malware, harden the security of your site, and notify you of potential security issues.
If you want the Sucuri security firewall to scan and filter bad traffic, you'll have to pay. Here are the premium plans you have to choose from:
Basic
$199.99/year
12-hour scan frequency
One website
Pro
$299.99/year
6-hour scan frequency
One website
Business
$499.99/year
30-minute scan frequency
One website
There are a few other distinctions between the three plans. For example, only the Pro and Business packages include SSL certificate support. You can learn more about Sucuri pricing plans on their website.

---
So Which Is Better? Sucuri or Wordfence?
It's hard to say exactly which product is the best security plugin. They both offer fantastic protection and are both endorsed by WordPress experts all over the world.
Sucuri certainly costs more, especially if you want access to the firewall feature. Wordfence offers its firewall for less than ten bucks a month and allows you to customize your scan frequency.
At the same time, Sucuri's remote model protects against DDoS attacks and keeps your site running fast and smooth. For these features alone, it's worth the extra few bucks.
Whichever product you choose, one thing is clear:
You need a security plugin on your WordPress site. Thirty-thousand websites are hacked every day, and that's the last thing you want for your site.
If you're building a website for your business, you want it to be as safe and secure as possible. Check out our website development services page to learn more about how our team can help you.
SCALE YOUR ORGANIC TRAFFIC
Subscribe to our monthly newsletter