Whether you're creating a personal website, developing a massive e-commerce store, or creating multiple websites for multiple clients, there's one thing you're going to need:
A host.
There are dozens of hosting companies out there that can host your website or websites — but we don't plan to talk about all of them today. Today we're focusing on one that's getting a lot of attention as of late:
Flywheel.
Ready to learn what Flywheel is all about? Here's our full guide to Flywheel hosting.

---
What Is Flywheel?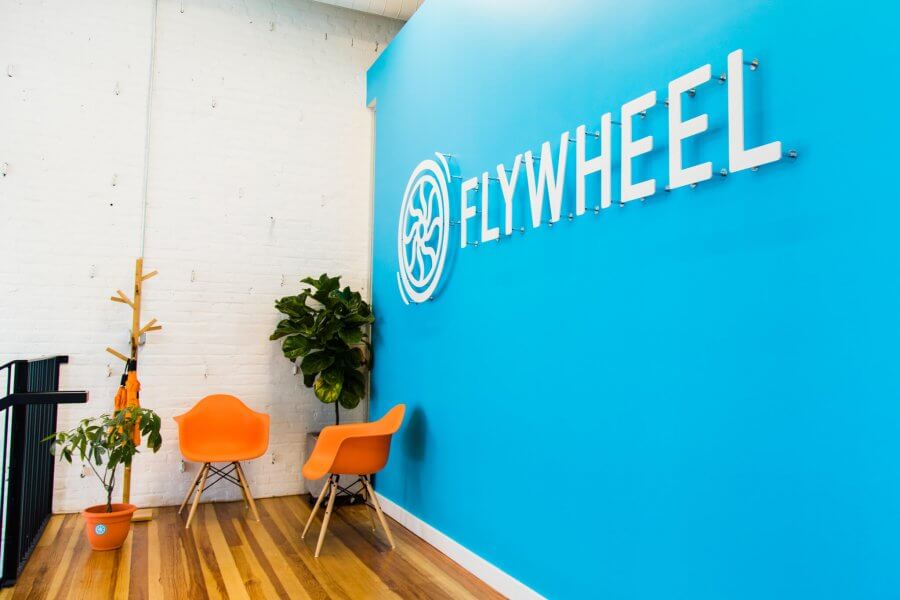 Flywheel hosting was founded in 2012 by Dusty Davidson, Tony Noecker, and Rick Knudtson. Before creating Flywheel, all three worked in web development and were fed up with the current hosting options out there. They put their experience together to create a new host designed specifically for websites built on WordPress.
Flywheel offers everything you would expect from any other traditional hosting company and a whole lot more.
They manage:
Caching and performance
Security
Software updates
They also offer incredible WordPress support.
Unlike other hosts, Flywheel does not store your data on a physical server — they store it in the cloud. Flywheel specifically uses the Google Cloud Platform, one of the largest (and best) cloud platforms globally.
---
Is Flywheel a Good Option for Designers?
Anyone can use and benefit from Flywheel hosting, but it was engineered specifically for designers and developers. Since its inception in 2012, it has become one of the most popular WordPress managed hosting providers for many reasons.
Overall, it provides a much better experience for WordPress users than shared platforms do.
One thing we love about it is its cool Blueprint feature. It lets you create new sites quickly by allowing you to save theme and plugin configurations.
With a few clicks, you can copy your favorite themes and plugins to multiple sites. Blueprint also lets you save site settings, permalinks, contact pages, and all sorts of other details that take time to create every time you build a site.
Another thing that makes Flywheel great for developers is that once your demo site is ready to go live, all you need to do is change the DNS setting and turn off password protection. You can take your site from demo to live with almost zero effort.
The bottom line is that Flywheel makes site building easier. And that's exactly what most developers and designers are looking for.
---
What Makes Flywheel Different Than Other Hosts?
There are a couple of key things that make Flywheel stand out from the competition. For WordPress developers, these options make it one of the most effective hosting platforms out there.
Optimized Dashboard
Unlike other hosts, the Flywheel dashboard is simple and easy to navigate. All of your backups, stats, and domains are so easy to view that you'll actually save time instead of wasting time locating what you need (as is often the case with other dashboards).
Staging
Don't want to disrupt the live version of your website by making edits and changes? Flywheel offers a staging site where you can make all of your changes and additions without affecting your live site. When you're ready to apply your changes, a simple button push will send all of your changes to your live site.
Free Migrations
Not excited about the thought of migrating your site to a new host? Instead of having to do it yourself, Flywheel will do it for you. Just send them a migration request, and they'll take care of everything.
Nightly Backups
You'll never have to worry about backing up your site with Flywheel. This host offers an automatic backup system to save your data and create a log file every single night.
Auto-Install Options
With the Blueprint feature, you can auto-install your favorite themes and plugins on multiple sites. This can save you a good amount of time, especially if you're building several sites.
No Need for Security Plug-Ins
Flywheel has incredible security measures built into its platform. They'll keep your sites safe from malware and other attacks, and you won't even need to install any security plugins.
Free Demo Sites and Free Local Development
With a free trial membership, Flywheel lets you create free demo sites. You only have to pay for a site once it goes live. When the demo site is ready, you can easily share it with your client to get their approval.
With a paid membership, you can enjoy the free Local by Flywheel app and create sites locally with Flywheel's free development application. Flywheel's local development app allows you to test your site in different environments, install WordPress seamlessly, and let clients view their local environments.
Excellent Performance
Flywheel is designed specifically for WordPress optimization, offers a custom caching solution, and provides enhanced load speed through free CDN (content delivery network).
Their web hosting services also include a free SSL certificate and streamlined SFTP with global availability at data centers in North America, Asia, and Europe.
But the biggest benefit of all may be that it offers 100% uptime. With Flywheel hosting, your website will never experience any downtime. Though most reputable hosts offer 99% uptime, that's still about 87 hours per year that your site will be down. With Flywheel, your downtime is zero.

---
Flywheel Support Is Top Notch
Flywheel also offers excellent tech support. It's easy to communicate with them, get support, and resolve issues. You can contact their support team via online chat, email, phone, and social media. And they're quick to respond.
Flywheel also publishes in-depth support articles. These are so helpful that you can usually find the answers to your questions without even having to reach out to a support rep.
If you've ever built or launched a site before, you know that when you need support, you need it right then and there. Remember, Flywheel was created by former web developers, so they make it a priority to get you the help you need when you need it.

---
How Much Does Flywheel Cost?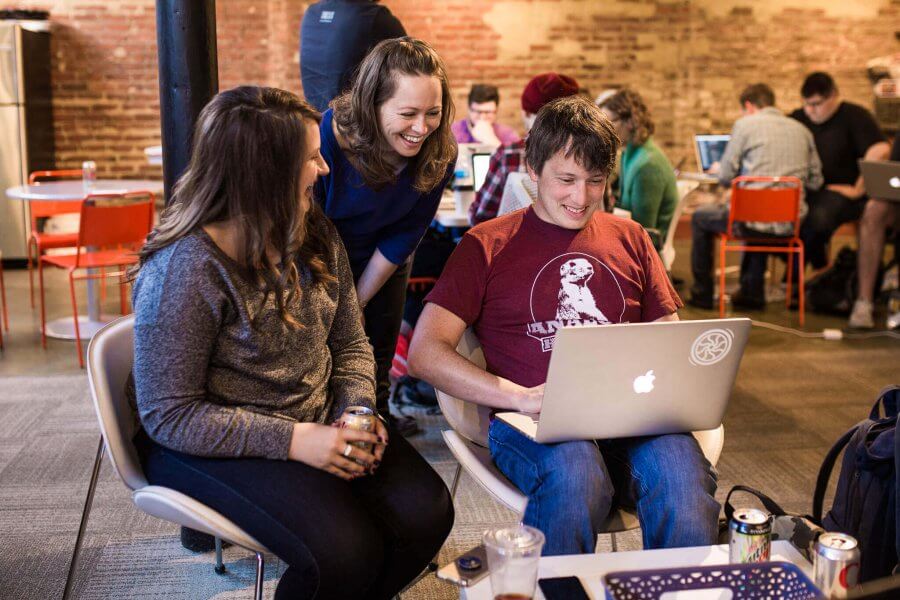 Flywheel offers four different pricing plans, none of which involve any contract of any sort. If you're not happy with the hosting experience, you can cancel your subscription at any time.
The Tiny Plan
Building your own website? Hosting one small site? The Tiny plan is for you. For $13 per month, the Tiny plan allows 5,000 monthly visits, 20GB of bandwidth, and 5GB of storage. All of the key Flywheel features are included, but you won't be able to enjoy the migration dashboard or live phone support.
The Starter Plan
The Starter plan is the better option if you have more than 5,000 visitors a month or need more storage. At $25 per month, the Starter plan offers 10GB storage, 50GB bandwidth, and allows for up to 25,000 visitors to your site per month.
The Starter plan only allows you to host one site, and, like the Tiny plan, you won't get the migration dashboard or the option to enjoy phone support.
The Starter Plan is Flywheel's most popular plan.
The Freelance Plan
If you're a freelance web designer or developer, the Freelance plan is aptly named for you. The Freelance plan will cost you $96 per month, but you can host up to ten sites at a time. This plan allows for up to 100,000 monthly visits and comes with 20GB of storage and 200GB of bandwidth.
Sorry freelancers, but the migration dashboard and phone support aren't available to you either.
The Agency Plan
For $242 per month, Flywheel's Agency plan is great for agencies and professional developers. With this plan, you can host up to 30 different sites with up to 400,000 monthly visitors. 50GB of storage and 500GB of bandwidth make this plan the only choice for companies developing multiple sites for multiple clients.
The Agency plan provides a few added benefits as well. You'll get the awesome migration dashboard, have access to live phone support, and receive a dedicated account manager.
Create a Custom Plan
Need more bandwidth or need to host more sites than the hosting plans above offer? Flywheel also allows you to customize your own plan. If you have massive site traffic, a custom Flywheel plan lets you have millions of visitors to your site each month.
You Can Select Add-Ons (for an Extra Monthly Charge)
If you want an even more robust package from Flywheel, there are several add-ons that you can sign up for, for an additional monthly cost.
Performance Insights
For an extra $25 per month, Flywheel will provide you with important metrics and recommendations for performance improvement. The Performance Insights feature generates reports to show you your load time, the number of network requests, and overall caching performance.
With this monthly add-on, you'll know exactly where to make improvements and be able to view your site's historical trends to see how your metrics are trending over time. This feature generates a report every month but also allows you to run your own audits through the dashboard at any time.
Managed Plugin Updates
The Managed Plugin Update will cost you an extra $25 per month, but it can save you a lot of time and aggravation. With this add-on, Flywheel will automatically update all of your plugins to the newest version every month.
So that you can monitor what's done each month, Flywheel will send you a report that lets you know which plugins were updated to which versions and why.
White Label Billing
The White Label add-on costs a hefty $99 per month in addition to your monthly plan, but it's ideal if you're looking for an easy way to bill clients and scale your business quickly. With this add-on, you can resell Flywheel's services to your clients for any price you want.
A client-facing dashboard will show your brand name and logo and your own menu of whatever services you want to sell them. This makes it incredibly easy to bill clients monthly for things like hosting, security, SEO, and any other services you perform.
Related: Our Full Guide to Reselling White Label WordPress Development
Monthly or Annual Billing
You can pay for your Flywheel plan monthly or annually, but paying annually will save you some money. With annual payments, you can get two months free just for paying for the entire twelve months up front.
Make Sure You Pick the Right Plan
Before you choose a Flywheel pricing plan, it's important to think about what you actually need from your host. If your site gets more traffic or you use more storage than your plan allows, you will get slapped with overages.
For every 1,000 visitors you get each month over the amount allowed by your plan, you'll be charged $1. For every 1GB you're over your storage limit, you'll be charged $1. Don't let the low $1 charge fool you. It's easy to go over your limits, and these charges can really add up over time.
If you're thinking about purchasing the Tiny plan, you may just want to step up to the Starter plan from the get-go. The Starter plan allows for 5X the monthly visitors and double the storage space, making it the preferred option if you're only hosting one site.

---
The Cons of Flywheel Hosting
Overall, Flywheel is a pretty amazing hosting option for WordPress sites. But nothing is perfect, and there are some cons you should at least be aware of:
Flywheel is more expensive than most other managed WordPress hosts. If price is your biggest concern, it may not be the best choice for you (though we think the extra cost is more than warranted by all that it has to offer). And it's less expensive than comparable competitors like WP Engine and Kinsta.
The only other drawback is that it doesn't offer email hosting. If you want an email domain, you'll have to go through a third party.
Other than that, Flywheel is a pretty great hosting platform. As long as you've got a WordPress site, it's one of the best hosting options out there.
---
The bottom line is this:
If you're looking for managed WordPress hosting, Flywheel is one to consider. Is it a bit more expensive than other hosts? Yes. But it's packed with features, options, and ways to make site-building faster and easier.
There's a reason why there's so much buzz around Flywheel these days. From speed to performance to support, this host pretty much has it all.
Looking for a powerful and customizable website? Let's talk!
SCALE YOUR ORGANIC TRAFFIC
Subscribe to our monthly newsletter